Surprise!!
I know alot of you have been wondering when I would do this again, so I'm doing it when you would least expect it!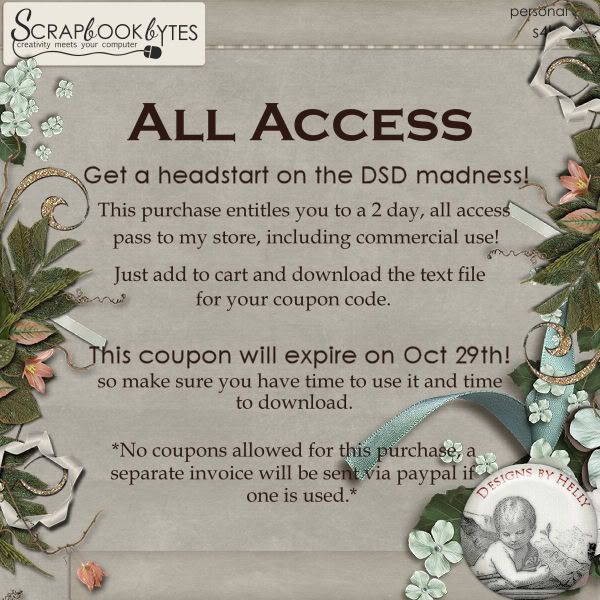 All Access Weekend Pass
Starting RIGHT NOW you can purchase my all access pass--this will allow you to download anything in my Scrapbook-Bytes store, using a special pass code(which you will receive in your downloads after purchasing). This code will expire on October 29th!!!!!
You CAN use your code multiple times until the expiration date!!
*please note--that means it will expire at midnight the night before, Sunday October 28th*
If you purchase on Thursday, you have 3 whole days to download!
*You can purchase any time over the weekend, but the code will expire Sunday at midnight, regardless of when you made your purchase.*
***Please note that you must be logged into the store before adding your products to cart. When ready to check out, click View Cart( can be found with the links on the side of the store)--this should bring you to your cart page, where you can put in your coupon code and click Submit.***
This offer will be disabled late Sunday night EST, so hurry in...and start downloading!!